Meet Dick - Key Account Manager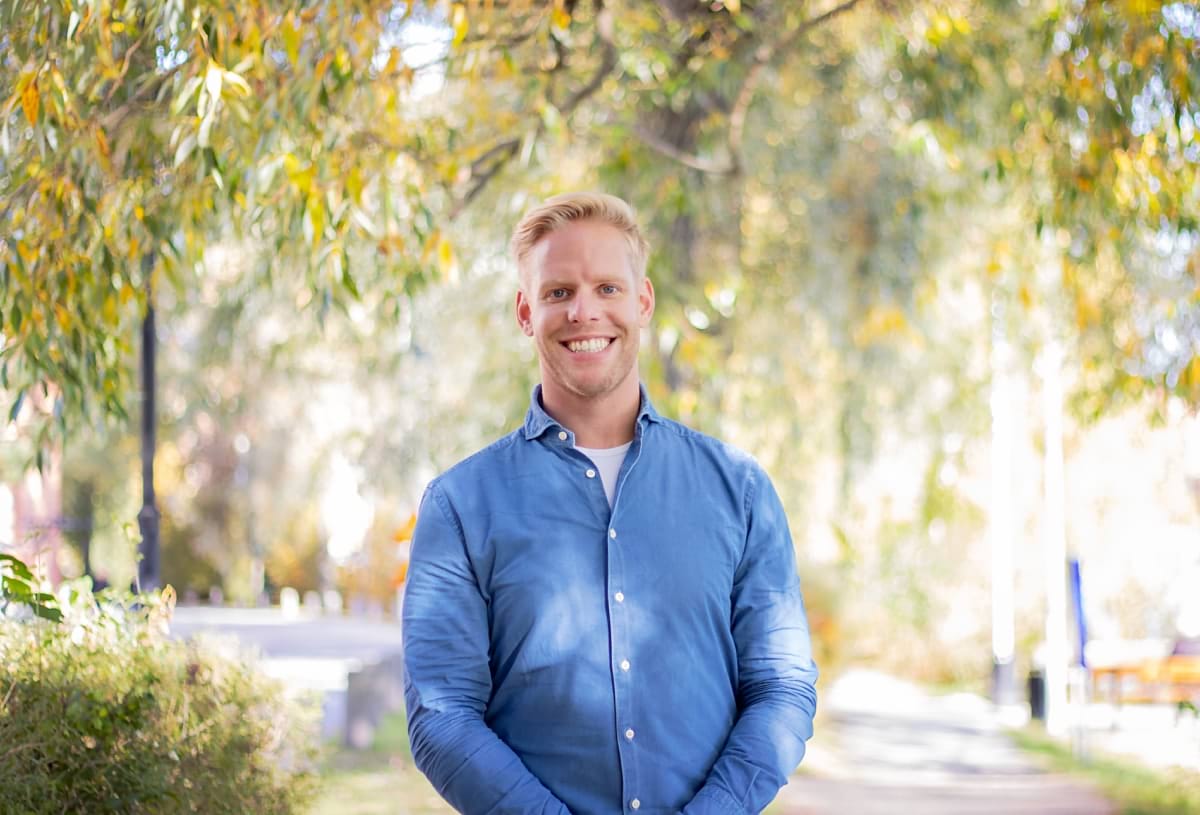 When not working as Key Account Manager at our Amsterdam office you'll probably catch Dick on YouTube watching philosophy videos, at the museums or playing squash. He describes himself as an avid reader of science books and business literature. This music lover refuse to travel without at least 1 pair of earbuds, 1 noise-cancelling headphones and a high-quality portable speaker.
What got you interested in Holm Security?

For the past 8 years I've been involved in Customer Intelligence, data management and analysis for large retail enterprises – a market where the amount of (sensitive) data has been growing rapidly. The increasing value of all this customer data has been clear to many but the security of it, not so much. Data leaks, unsafe practices, and straight up disregard of law and legislation regarding all this data moved my focus more towards IT security – and then I met Holm Security.
What former experiences can you benefit from in your new job role at Holm Security?
Most organizations I've worked at have been fairly young, think start-ups and scale-ups, but their target market consisted of vested businesses in the enterprise market. Experiencing up-close how to deal with growing, downsizing, shifting strategies, creating focus, and all the barriers that come with it have taught me to anticipate and adapt quickly. An ambitious company like Holm that wants to grow into a market leader in Europe and Asia,  demand creativity and adaptability to keep growing.
What were your impressions during your first week?
Holm is a hungry organization on a mission, with experienced and professional founding fathers. The goal is clear, the product is solid, the drive is there - this is execution time!
According to you, how can Holm's products help others?
In an increasingly digitalized world, every business will become an IT-organization whether they want to or not. This will compel businesses to become even more multi-disciplined than they already are and to consider IT risks they have very little overview of and experience with.
The necessity to monitor these risks have never really been felt by most businesses until legislation and data-breaches started to catch up. Holm helps organizations to create overview of these IT risks, to qualify and prioritize them so the organization knows where to focus their resources to minimize these risks. It will save them time, money, data, and restless nights.
What are you looking forward to the most in working with Holm?
The Tech/Dev and Customer Success teams are definitely high on my list. They can answer the questions that I can't, and through them I'll understand my client's technical challenges better every day – that's priceless. On the other hand, I really enjoy working with the sales, marketing and management team to strategize growth, set our goals, and execute our ambition.